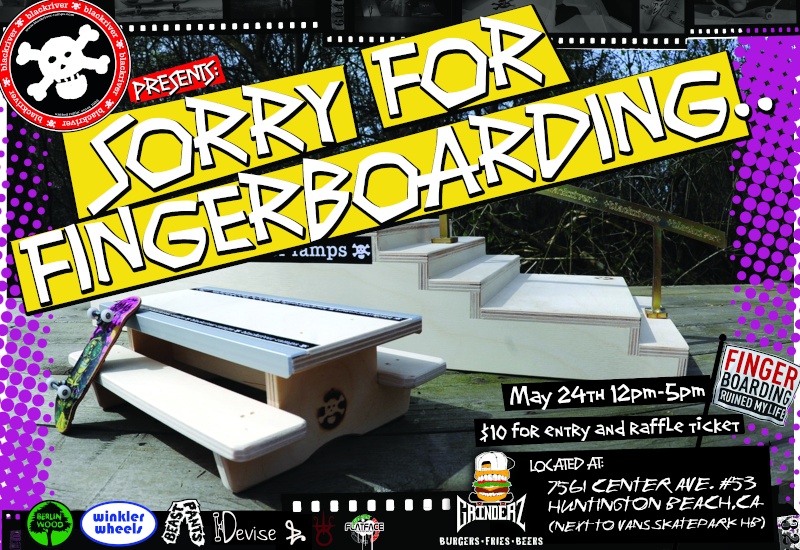 Flyer Explains Most But here is More info below...
Day: May 24th
Time: 12pm-5pm
Where: Grinderz Burgers HB 7561 Center Ave. #53 Huntington Beach,CA
Price: $10 for entry into contest & raffle ticket.
Contest: This Contest will be judged in a Heats, From the Heats we will take the best riders and advance them into the Final Games of Skate to see who ends up taking the Top step on the podium...
This Is a contest happening in California. We have a killer list of sponsors, live music, a full blackriver store available at our event, G9 park as well as other blackriver parks, and awesome food to get from our partners Grinderz in Huntington Beach,Ca... And better yet. In between contest you can go next door to the new Vans skatepark at no charge. This event is going to be top notch. Hope all of you guys can make it out.